Resolving claim or policy disputes
How are claims paid?
If your claim is accepted, your policy will cover one or a combination of:
Reasonable costs to repair
Reasonable costs to replace property or items with new ones of the same size and specification, as near to the original as possible
A cash amount representing what it would reasonably cost to repair or replace the property or items. When a building is not being replaced, the amount will factor in a reasonable deduction for depreciation due to wear and tear, and age.
What proof do I need to prove the value and ownership of the things I'm claiming for?
It's important to keep records of your possessions and any documents that prove your ownership and the value of the items, in case you need to make a claim. It's also a good idea to keep these records in a safe place away from your property, for example with a family member.
Should I keep an inventory of my contents?
We recommend you keep an inventory of your contents and review it annually to check if your cover is adequate – you may need to adjust it to cover additional items purchased during the year.
What do I do if I have a complaint or dispute?
We (the insurer) constantly strive to provide our customers with the best possible service, and we'll do our best to resolve any complaint you have quickly and fairly.
So if you do have a complaint about your policy, our service, the way the policy was sold to you, or the way your claim is being handled, here's what you should do.
We ask that you first contact a Consultant to discuss your complaint
Policy or service enquiries: 1300 650 255
Claims enquiries: 1300 369 989
Claims email: HCClaims@westpac.com.au
Enquiries email: homeinsurance@westpac.com.au
Post: GPO Box 4451 Sydney NSW 2001
We will acknowledge receipt of your complaint and will attempt to resolve it on the spot. If the Consultant is unable to resolve the matter, they'll refer it to a Senior Officer, Team Leader or Manager, and we will provide their name and relevant contact details. They will keep you informed of the progress of your complaint at least every 10 business days.
Resolving your complaint may require the assistance of our specialist Internal Resolution Team who are dedicated to finding a satisfactory solution for you. They will also provide their contact details and keep you informed of progress at least every 10 business days.
We will try to resolve your complaint within 45 calendar days and will respond to your complaint in writing.
If you are not satisfied with the decision made or we cannot otherwise reach an agreement, you can refer your matter to the Australian Financial Complaints Authority (AFCA) which provides fair and independent financial services complaint resolution that is free to consumers.

Additionally, if we are unable to resolve your complaint or dispute to your satisfaction within 45 calendar days, we will inform you of the reasons for the delay and that you may take your complaint or dispute to AFCA. The contact details are:

Australian Financial Complaints Authority
Online: www.afca.org.au
Email: info@afca.org.au
Phone: 1800 931 678
Mail: Australian Financial Complaints Authority GPO Box 3 Melbourne VIC 3001
First things first
Please note that if you haven't first tried to resolve your complaint with us, AFCA may direct your complaint to us and we'll provide you with a response under our Internal Dispute Resolution process.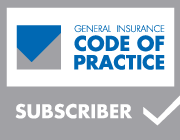 Things you should know
The information contained in this article is general information only and is not specific to any product.
It does not take into account your personal objectives, financial situation or needs and so you should consider its appropriateness, having regard to your personal objectives, financial situation and needs to these factors before acting on it.
Terms, conditions and exclusions apply to any insurance product. Please read the disclosure documents for your selected product or service, including the Terms and Conditions or Product Disclosure Statement, before deciding.
Cover is subject to your application for insurance being accepted.
Home and Contents Insurance is issued by Allianz Australia General Insurance Limited ABN 99 003 719 319, which is a corporate authorised representative of Allianz Australia Insurance Limited ABN 15 000 122 850 AFSL 234708 (Allianz Insurance). Westpac Banking Corporation ABN 33 007 457 141 AFSL 233714 arranges the insurance under a distribution arrangement with Allianz Insurance, but does not guarantee the insurance. This information does not take into account your personal circumstances. Read the Product Disclosure Statement to see if this insurance is right for you.
By clicking on Get a quote you will enter a third party site hosted by Allianz. Any personal information you provide to Allianz's hosted site will be collected, used and disclosed in accordance with Allianz's Privacy Statement and Privacy Policy.
Westpac's Privacy Policy is available at westpac.com.au or by calling 132 032. It covers:
How you can access the personal information Westpac holds about you and ask for it to be corrected;
How you can complain about a breach of the Privacy Act 1988 (Cth) or a registered Code by Westpac and how Westpac will deal with your complaint; and
How Westpac collect, hold, use and disclose your personal information in more detail.