Code of practice
We (the insurer) have adopted and are committed to abiding by the General Insurance Code of Practice ('Code').
The Code sets out minimum standards of customer service that we uphold in the services provided to you. These standards apply to:
The initial enquiry and buying of insurance, and the renewal of cover;
The selling of products;
The training of our representatives;
Claims handling; and
Complaints handling.

In accordance with the objectives of the Code and our internal service standards:
We ensure that staff and service providers have adequate training to carry out their claim handling tasks and functions competently
Within 10 business days of receiving your claim;

If no further information, assessment or investigation is required, we will decide to accept or deny your claim and notify you of the decision; or
If we consider that further information, assessment or investigation is required, we will:

Notify you of the detailed information required to make a decision on your claim;
If necessary, appoint a loss assessor; and
Provide an initial estimate of the time required to make a decision on your claim.

We accept responsibility for the quality of workmanship and materials where we have selected and directly authorised a repairer; and
We have in place complaints handling procedures should you have any dissatisfaction regarding the handling of your claim.
For more detailed information about the Code and its operation please visit www.codeofpractice.com.au
What do I do if I have a complaint or dispute?
We (the insurer) constantly strive to provide our customers with the best possible service, and we'll do our best to resolve any complaint you have quickly and fairly.
So if you do have a complaint about your policy, our service, the way the policy was sold to you, or the way your claim is being handled, here's what you should do.
We ask that you first contact one of our Consultants to discuss your complaint

Policy or service enquiries: 1300 650 255
Claims enquiries: 1300 369 989
Claims email: HCClaims@westpac.com.au
Enquiries email: homeinsurance@westpac.com.au
Post: GPO Box 4451 Sydney NSW 2001
We will acknowledge receipt of your complaint and will attempt to resolve it on the spot. If the Consultant is unable to resolve the matter, they'll refer it to a Senior Officer, Team Leader or Manager, and we will provide their name and relevant contact details. They will keep you informed of the progress of your complaint at least every 10 business days.
Resolving your complaint may require the assistance of our specialist Internal Resolution Team who are dedicated to finding a satisfactory solution for you. They will also provide their contact details and keep you informed of progress at least every 10 business days.
We will try to resolve your complaint within 45 calendar days and will respond to your complaint in writing.
If you are not satisfied with the decision made or we cannot otherwise reach an agreement, you can refer your matter to the Australian Financial Complaints Authority (AFCA) which provides fair and independent financial services complaint resolution that is free to consumers.


Additionally, if we are unable to resolve your complaint or dispute to your satisfaction within 45 calendar days, we will inform you of the reasons for the delay and that you may take your complaint or dispute to AFCA. The contact details are:
Australian Financial Complaints Authority
Online: www.afca.org.au
Email: info@afca.org.au
Phone: 1800 931 678
Mail: Australian Financial Complaints Authority GPO Box 3 Melbourne VIC 3001
First things first
Please note that if you haven't first tried to resolve your complaint with us, AFCA may direct your complaint to us and we'll provide you with a response under our Internal Dispute Resolution process.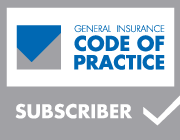 Things you should know
*Quote and buy online and save 15% off your annual premium for the first year with promotional code COVER. Plus, save 10% when you combine home and contents at the same address under the one policy.
Home and Contents Insurance is issued by Allianz Australia General Insurance Limited ABN 99 003 719 319, which is a corporate authorised representative of Allianz Australia Insurance Limited ABN 15 000 122 850 AFSL 234708 (Allianz Insurance). Westpac Banking Corporation ABN 33 007 457 141 AFSL 233714 arranges the insurance under a distribution arrangement with Allianz Insurance, but does not guarantee the insurance. This information does not take into account your personal circumstances. Read the Product Disclosure Statement to see if this insurance is right for you.
A target market determination has been made for this product. Please visit www.westpac.com.au/tmd for the target market determination.