Your Altitude Platinum upgrade.
Take advantage of your complimentary upgrade to enjoy additional benefits including complimentary insurances, purchase insurance and 24/7 Platinum Priority Service.
Platinum features at no extra charge.
You can accept your complimentary upgrade by activating the card(s) you'll receive in the mail in November.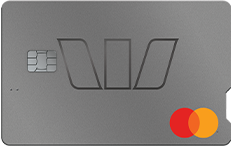 What does this mean for you and your account?
Our rewards credit cards are changing.
On 1 July 2017, the Reserve Bank of Australia introduced new regulations which affect all credit cards issued by Australian banks, particularly American Express cards. As a result, Westpac has reviewed its rewards cards and will close all Westpac-issued American Express cards from 4 April 2018.
If you have an Earth American Express® Card linked to your card account, you can continue to use it as usual, until 4 April 2018, with no change to the number of points you earn on eligible purchases. However, if your card is due to expire in March 2018, your Earth American Express card will not be renewed, and will close slightly earlier.
As a valued customer, you deserve Platinum benefits.
We understand the effect these changes may have and value you as a customer, so would like to offer you a complimentary upgrade from Earth to our Altitude Platinum credit card. This brings you access to great new benefits, including:
travel insurance for overseas trips up to 3 months, in accordance with the policy
purchase insurance including 3 months cover against loss, theft or accidental damage, in accordance with the policy
personal concierge services on call 24/7 to help you book restaurants and events
unlimited points earn on eligible purchases from 4 April 2018 (currently capped at 3,750 points per statement cycle).

There will be no change to your Annual Card Fee, interest rate, PIN and credit limit as a result of this upgrade.
If you choose not to activate your new Altitude Platinum cards, you can continue to use your Earth cards as usual.
Below, we've outlined what will change for both your current Earth cards and your Altitude Platinum upgrade, should you choose to activate the cards when they arrive in November.
Changes to Earth & Altitude Platinum.
Existing Earth accounts.
Qantas Points
Earned per $1 spent on eligible purchases
Current

4 April 2018
Mastercard®
0.4 (no change)
0.4 (no change)
American Express Card
0.8

Closed
Points cap (per statement cycle)
2,500
2,500
New Altitude Platinum accounts.
Qantas Points
Earned per $1 spent on eligible purchases
Current

4 April 2018
Mastercard
0.5 (no change)
0.5 (no change)
American Express Card
1

Closed
Points cap (per statement cycle)
3,750
Uncapped
Enjoy the benefits of Altitude Platinum.
Benefits
Altitude

Altitude Platinum
Overseas Travel Insurance for persons up to 80 years of age
N/A
Up to 3 months cover
(in accordance with the policy.)
Purchase Security Insurance
N/A
Up to 3 months cover
(in accordance with the policy.)
Extended Warranty Insurance
N/A
Up to 12 months cover
(in accordance with the policy.)


24/7 Platinum Concierge
N/A
Yes
24/7 Priority Service Line
N/A
Yes
Things you should know
Credit criteria, fees and charges apply. Switches, upgrades or Westpac group staff are ineligible. This promotion may be varied or withdrawn at any time and is not available in conjunction with any other promotion.
Qantas Points: You must be a member of the Qantas Frequent Flyer program to earn and redeem points. Membership and Qantas Points are subject to the Terms and Conditions of the Qantas Frequent Flyer program. Qantas Points are earned on Eligible Purchases in accordance with and subject to the American Express Westpac Altitude Cards Points Terms and Conditions as long as your account remains current and in good standing.
4. Complimentary insurance covers: AWP Australia Pty Ltd ABN 52 097 227 177 AFSL 245631 (trading as Allianz Global Assistance) under a binder from the insurer, Allianz Australia Insurance Limited ABN 15 000 122 850 AFSL 234708 has issued an insurance group policy to Westpac Banking Corporation ABN 33 007 457 141 AFSL and Australian credit licence 233714 (Westpac) which allows eligible Westpac cardholders to claim under it as third party beneficiaries. Any advice on insurance is general advice only and not based on any consideration of your objectives, financial situation or needs. The terms, conditions, limits and exclusions of the group policy are set out in the Westpac Credit Cards Complimentary Insurance Policy (PDF 297KB) which may be amended from time to time. Westpac does not guarantee this insurance.
Additional cardholder: An additional credit card can be issued on the primary cardholder's account to any nominated person 16 years or over. All transactions using the additional credit card will be the responsibility of the primary card holder. All Altitude or Qantas points remain the benefit of the primary cardholder.
American Express is a registered trademark of American Express. The Westpac American Express Card is issued by Westpac Banking Corporation pursuant to a license from American Express.
Concierge Services: Concierge Services are subject to the Westpac Rewards Credit Cards Concierge Service Terms and Conditions (PDF 1MB).
Mastercard® is a registered trademark, and the circles design is a trademark of Mastercard International Incorporated.