Card disputes and how to resolve them
Keep a copy of your receipts
Check your transactions
Reconcile your statement against your transactions
If you come across a charge that isn't yours, call 132 032 8am to 8pm 7 days or +61 2 9155 7700 (outside Australia).
Check the merchant's payment terms for regular payments to see if there was a specific cut-off date. You can also contact the business.
Check your delivery tracking number to see the status of your delivery. If the goods haven't left the warehouse, contact the merchant.
If a transaction is shown twice on your statement, contact the merchant to query the second charge. If the matter isn't resolved, you can contact us to investigate.

What are some other examples of charge issues?
You cancelled a reservation within the cancellation period but were still charged
The receipt shows a different amount to your statement
You were charged for a service you didn't receive
Goods purchased are defective or broken
You suspect fraud
You should always contact the merchant first. If you can't resolve the issue, contact us in Online Banking or the Westpac App.
You can also call 1300 651 089 or +61 2 9155 7700 (outside Australia). If a transaction is pending, please wait until it's complete before contacting us.
Check which app you have: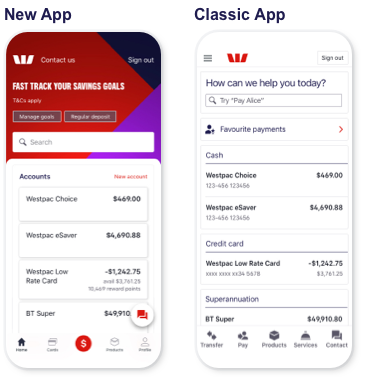 Mobile

New Westpac App
Tap the transaction and Dispute transaction
Complete the details
Classic Westpac App
Tap the transaction
Scroll down and tap Call us on 1300 651 089
Online
Select on the transaction
Select Don't recognise this transaction
Our Fraud Team will investigate the charge and keep you informed every step of the way.
We may temporarily increase your credit card limit. You must still make the minimum repayment on your credit card to avoid late fees and additional interest.
Alternatively, we may place a temporary credit on your Debit Mastercard® account.
Any credit increase will be reversed once the dispute is resolved.

While the charge is being investigated
We may request information and evidence of the dispute
We will share with you any documents from the merchant
You will need to respond in writing for us to further investigate the charge
If the decision is in your favour, the charge will be credited back to your account