Here to help smooth the move to Westpac Altitude Black Mastercard®.
Why is my card changing?
The move to a Westpac Altitude Black Mastercard is part of a transition from Visa to Mastercard that is happening for Westpac credit card customers.
Look forward to new benefits

Increased points earn – Use your rewards points to travel, shop, make repayments on your card or turn them into cashbacks. The sky's still the limit with no cap on earning points. 1
Dedicated Westpac Black Card Concierge7 - Services are on-call 24/7 to fulfil your requests, from restaurant bookings and party planning, to tickets to your favourite game.
Complimentary lounge passes8 - Escape the crowds and relax in an airport lounge with two complimentary airport lounge passes per year.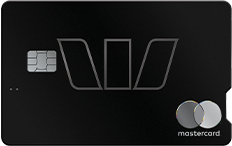 1. Receive your card
Once your replacement credit card has arrived in the post, you're ready to take the next steps.
3. Switching over any recurring payments
Once you receive your replacement Mastercard, remember to update all your important regular payments with your new credit card number and expiry date. For more information on your regular payments, see Switching Payments section.
Will I need to switch my regular payments?
Yes. Your replacement card will also come with a new card number and expiry date. Payments taken directly from your credit card account on a periodic basis are referred to as regular payments.
You'll need to update any payments, like:
Regular payments. Consider payments already set up on your card like Foxtel, health insurance, utilities or your phone bill. You will need to contact your service provider and give them your new Mastercard details, otherwise payments may be declined. Some service providers will allow you to update your payments details through an online portal on their website, while others will require you to download a form or make a call.
Everything online. Think about places where your current card information is stored like your Uber accounts, PayPal, or in digital wallets such as Google PayTM or Samsung PayTM.
You'll need to go in and update your card details wherever they are stored. When adding your card details, check that they are identical to what is displayed on the card.
Choice of rewards programs
You can use your reward points1 for travel, merchandise, to make repayments on your card or turn them into cashback. Opt-in for either Altitude Points or Qantas Points and earn points on every eligible purchase with no monthly cap.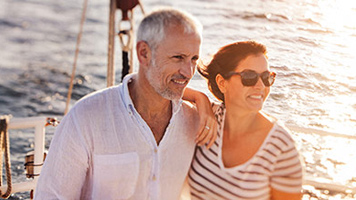 Altitude Rewards
Earn points that go towards lifestyle rewards, or you can convert them to redeem across a range of frequent flyer programs.
Earn rate on all eligible purchases:
$1 = 1.25 Altitude points5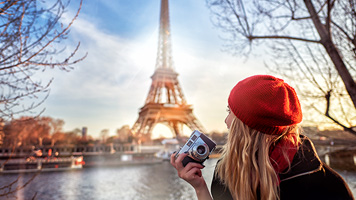 Altitude Qantas
Earn points to access Qantas travel rewards, as well as merchandise from the Qantas store.
Earn rate on all eligible purchases:
$1 = 0.75 Qantas points6

Complimentary lounge passes
Enjoy up to 2 complimentary passes to the Priority Pass or Qantas Club lounges per year, depending on your program. See FAQs below for details on how to register for your passes.8

Complimentary insurance cover
Shop and travel with confidence, with complimentary covers for overseas travel, extended warranty, purchase security transit accidents, as set out in the Westpac Credit Cards Complimentary Insurance Policy.3 For more information, view Complimentary Insurance in the Frequently Asked Questions.

Westpac Extras
Westpac Extras2 lets you enjoy a wide range of cashback offers, which are easy to redeem instore or online with your credit card. There are a whole range of offers we think you'll love. We'll let you know by email, or you can find them in the 'Rewards and Offers' tab in Online Banking. Make sure you're opted-in to marketing emails and registered for online banking so you don't miss out.
Frequently asked questions

What's not changing?
Your credit card rate, annual fee, statement cycle, and PIN remain the same as part of this change and will automatically roll over to your replacement Mastercard upon activation.
Do I have to update my Online Banking?
No. Once you activate your replacement card, you'll see it when you sign in to Online Banking. You don't need to re-register or update any details.
What will happen to my current Visa card?
Your current Visa card will stop working shortly after we send you your replacement Mastercard. You should destroy your Visa card once you activate your replacement Mastercard. If you have any regular payments set up, be sure to contact the service provider and pass on your new card details.
When I activate my replacement card, what happens to my existing credit card account balance and any balance transfer amounts?
Your credit card account balances and any balance transfers on your current card account will be transferred to your replacement Altitude Black Mastercard account. The same variable interest rates and any promotional periods will apply to the balances transferred across.
Will I still have access to my past statements through Westpac Online Banking?
Yes. You'll still be able to view your past statements on your current Altitude Platinum Plus Visa card account, under Statements > Closed Accounts. Any statements from at least the past 7 years can also be ordered by calling the Customer Care on 1800 080 003 (charges may apply). Remember to download and save your statements for your records.
Will this replacement affect or change my credit rating?
No.
I have multiple Visa credit card accounts. Will they all be moved to Mastercard at the same time?
The transition to Mastercard is happening for consumer Westpac Visa credit card cardholders generally and will take some time to complete.
Can I request a Visa card instead?

No, we no longer offer Visa consumer credit cards.
What happens if I lose my Visa before my replacement Mastercard arrives?

If your Visa credit card is lost or stolen, simply call +61 2 9155 7722, 24 hours a day, 7 days a week, or visit a branch.
What happens to my regular payments?
Once you receive your replacement card, you will need to update your credit card details anywhere you have your Visa credit card number stored. Otherwise, there is a risk that important payments will not be honoured. Changes to consider include:
Monthly or weekly 'Pay Anyone' and BPAY payments as well as regular payments where you have supplied your credit card number. For example, payments for insurance policies, electricity bills, and health insurance.
Annual subscriptions and membership fees such as gym memberships.
Childcare fees or regular charity payments.

Anywhere you have your card number stored online, including shopping websites, Foxtel, Uber and PayPal, plus digital wallets like Samsung Pay™, Google Pay™and Garmin Pay.
Do my interest free days change?
No, there will be no change to your current interest free days as part of these changes. If we make changes to your card account, we will notify you in accordance with your credit card contract.
Will my additional cardholder also receive a replacement Mastercard?

Yes, both the primary and additional cardholders will receive a replacement Mastercard. We will send the additional cardholder's card to the primary cardholder's address. Remember the primary cardholder will need to activate their card for all the cards linked to the account to work.
Where will my replacement Mastercard be sent?

We will send your replacement Mastercard to the nominated credit card account address we have for you. Remember we will send the secondary cardholder's card to the primary cardholder's address. If you think the address we have for you is out of date, please call our dedicated line on 1800 080 003 and we can update the address for you.
What if I live outside Australia?
If you live in a country other than Australia, your card will be sent to the nominated credit card account address we have for you. If you would like to update your address, please call us on 1800 080 003.
How do I activate my replacement Mastercard?
You can activate via Online Banking, by calling 1300 308 930, or by visiting your local branch.
Can I request to receive my card any sooner?
Unfortunately, you can't request to receive your replacement Mastercard sooner than what we've outlined in our communication 'Your credit card is changing'. It should be with you 4-5 weeks after you receive notification of the change. In the meantime, continue to use your current card.4
Why haven't I received a card?
Your new card should have been delivered within 4-5 weeks of your initial notification. If you have not received your card, please call us on 1800 080 003. Note, there may be circumstances where a replacement Mastercard will not be sent (including if your card account is being managed by Westpac Assist).4
What happens if I lose my replacement Mastercard?
If your replacement credit card is lost or stolen, simply call +61 2 9155 7722, 24 hours a day, 7 days a week, or visit a branch.
Isn't Visa accepted in more places than Mastercard?
Global reporting company Nilson studies acceptance between Visa and Mastercard annually and have determined there is no difference in merchant acceptance, reporting 47 million locations globally where you can safely and securely use your Mastercard in their most recent study. Here in Australia, Westpac is not aware of any major retailer or merchant that accepts Visa but does not accept Mastercard.
What is personal concierge and how does it benefit me?
Your Altitude Black card comes with a personal concierge service, which you can access through the Altitude Black Card Priority Service line. The team is available to help you 24/7 with requests such as booking a table at selected restaurants, organising flight tickets, finding a gift or locking in accommodation for your next getaway.
Your Black Card Concierge is standing by to attend to your requests. To contact Concierge, call 1300 651 999.7
What does Complimentary insurance3 cover?

As an eligible cardholder you have the benefit of complimentary cover for overseas travel, extended warranty, purchase security insurance and transit accident insurance, subject to the terms, conditions and exclusions set out in the Westpac Credit Cards Complimentary Insurance Policy (PDF 297KB).
Here is a summary of the complimentary covers (refer to the policy for further details including to check whether you are eligible).
Overseas travel insurance
Medical and hospital expenses incurred overseas;
Loss or damage to personal property;
Loss or damage to travel documents;
Personal liability cover;
Rental vehicle excess cover for loss or damage to rental vehicle.
Transit accident insurance
Transit accident insurance cover against specified accidental death or injury when sustained overseas while riding, boarding or alighting as a passenger in a plane, bus, train or ferry when you have purchased the tickets for the entire trip using your Altitude Black card before you leave.

Purchase security insurance
4 months cover against loss, theft or accidental damage for a range of purchases in Australia and overseas provided the item is purchased using your Altitude Black card.

Extended warranty insurance
Up to 24 months extended warranty insurance cover (in addition to the manufacturer's expressed Australian warranty) on a range of personal items purchased using your Altitude Black card.

What will happen to my rewards points?
Your rewards points will automatically roll over to your replacement Mastercard after you activate your new card.
How fast do I earn points1?
You will earn 1.25 Altitude Points or 0.75 Qantas Points per dollar spent on eligible purchases.
If I switch rewards programs, can I switch back later?
Yes, you can switch all cards linked to your credit card account between the Altitude Rewards and Altitude Qantas rewards programs at any time and any number of times, subject to the time it takes us to process each request. You should allow at least 10 business days for a request to switch to be processed, or as advised at the time of your request.
Will my Qantas fee change?
No. The change from Visa to Mastercard does not change the $50 annual Qantas Rewards fee. If it does change in the future we will notify you separately.
How do I register for the complimentary lounge passes?
If you choose Qantas Rewards, you are eligible for 2 complimentary Qantas Lounge invitations per year after your first Altitude Black Card spend on selected Qantas products and services. You must first register and opt in to take advantage of this feature.8
If you choose Altitude Rewards you can register your Altitude Black Mastercard® to recieve 2 complimentary lounge visits per year to use at more than 1000 VIP airport lounges worldwide.8
What should I do if I have a current card complaint/fraud/dispute case?
Any refunds, reimbursements or compensation owed on your current Visa card will still be credited to you. If you have activated your Mastercard during the investigation, the refund will be applied to your replacement Mastercard.
Why is my card blocked?
If you are unable to use your card, please contact our Customer Care team on 1800 080 003 8am-8pm, 7 days a week local time.
Things you should know
Consumer Credit Cards - Conditions of Use (PDF 288KB)
1. Rewards Points: The earning and redemption of Altitude Points and Qantas Points is subject to the Altitude Rewards and Altitude Qantas Terms and Conditions. Purchases that are not eligible to earn Rewards Points are set out in the Altitude Rewards Terms and Conditions. For example: payments to the Australian Taxation Office, cash advances, BPAY and BPAY equivalent transactions do not earn Reward Points. You do not receive points if your card account is in arrears for 2 consecutive statement cycles and in other circumstances.
2. Westpac Extras: To be notified about your Westpac Extras, make sure you've registered for Online Banking and opted in to receive marketing emails from us. Or check them out in Westpac Live.
3. Complimentary insurance covers: AWP Australia Pty Ltd ABN 52 097 227 177 AFSL 245631 (trading as Allianz Global Assistance) under a binder from the insurer, Allianz Australia Insurance Limited ABN 15 000 122 850 AFSL 234708 has issued an insurance group policy to Westpac Banking Corporation ABN 33 007 457 141 AFSL and Australian credit licence 233714 (Westpac) which allows eligible Westpac cardholders to claim under it as third party beneficiaries. Any advice on insurance is general advice only and not based on any consideration of your objectives, financial situation or needs. The terms, conditions, limits and exclusions of the group policy are set out in the Westpac Credit Cards Complimentary Insurance Policy (PDF 297KB) which may be amended from time to time. Westpac does not guarantee this insurance.
4. There may be circumstances where we will be unable to send you the Mastercard referred to in this message, including in some circumstances where you ask us to reissue your credit card (or have done so recently). If this occurs, we may instead reissue your Visa credit card, and the changes referred to in this communication will not take effect unless we notify you otherwise.
5. Altitude Rewards: You must be a member of the relevant frequent flyer program to redeem Altitude Points for frequent flyer points. The Altitude Rewards Terms and Conditions and the terms and conditions of the relevant frequent flyer program apply. A joining fee may apply. Availability of Reward flights may be limited. For more information on the Altitude Rewards program, visit altituderewards.com.au.

6. Altitude Qantas: In order to earn and redeem points, you must be a member of the Qantas Frequent Flyer program. An annual $50 Qantas Rewards card fee applies for customers who choose to earn Qantas Points through Altitude Qantas rewards program.
7. Concierge Services. Concierge Services are subject to the Westpac Rewards Credit Cards Concierge Service Terms and Conditions (PDF 67KB).
8. Complimentary Lounge Passes
Qantas Club Complimentary Invitations: As a Westpac Altitude Black card cardholder earning Qantas Points, you are eligible for two Qantas Club Complimentary Invitations within each 12-month period of your anniversary registration date when you register your Altitude Black card via loungepass.altitudeblack.com.au and use your card in Australia to purchase selected Qantas products and services. Selected Qantas products and services are the following items purchased directly from Qantas: Qantas passenger flights (with a QF flight number), Qantas Frequent Flyer and Qantas Club membership joining and annual fees. Excludes Jetstar, Qantas Holidays, Qantas branded non-airfare products and any Qantas products and services not purchased directly from Qantas.

The Qantas Club Complimentary Invitations will be made available within 14 business days of meeting eligible spend via the Qantas Complimentary Invitations Portal, provided you are not in breach of the Credit Card Conditions of Use (PDF 288KB) and your account remains open. Log in to the portal using your Qantas Frequent Flyer account to access your invitation, link it with an eligible Qantas flight booking, or to find out more information. To receive your Complimentary Invitations, you must have provided Westpac with your Qantas Frequent Flyer Number. If you have not yet registered for your complimentary Qantas Frequent Flyer Membership, you may join at qantaspoints.com/ffjoinwestpac.
Qantas Club Complimentary Invitations are provided courtesy of Westpac, and are valid for Qantas Club and Qantas operated International Business Lounges only (excluding Los Angeles Tom Bradley Airport lounge). Not valid in International First Class lounges, Chairman's Lounge, Qantas Domestic Business, Qantas oneworld® alliance airline, partner airline or associated lounges. Each invitation is valid for a single visit before the expiry date specified on the invitation, when travelling with Qantas or Jetstar with a Qantas (QF) or Jetstar (JQ, 3K, GK, BL) flight number. Qantas Club Complimentary Invitations must not be resold. Qantas reserves the right to cancel invitations and disqualify future invitations that are in breach of this policy.

Access and use is subject to Qantas Club rules which are available at qantas.com/qantasclub. Access may not be available if the applicable lounge is full or near capacity, at the full discretion of lounge staff. Access and use of Qantas Club lounges is subject to Qantas Club terms and conditions.

Priority Pass Membership: To enrol, go to altitudeblack.com.au. Lounge usage in excess of two visits per 12-month membership period and all guest visits will be charged directly to your Altitude Black card at the prevailing visit fee which is currently US$27 per person, per visit. The first two visits within each 12-month membership period are complimentary to the primary cardholder only, after which every visit would be charged as per the prevailing rates. Any accompanying guests will be charged the prevailing visit fee, which is currently US$27 per person, per visit, which will be automatically charged on the cardholder's Altitude Black card. A Westpac Foreign Transaction Fee will apply to the conversion amount. Prices are current as of February 2018. The date of visits determines which year of membership the visit is allocated to. Unused visits cannot be carried forward to the following 12-month period of membership. The number of free visits will be reset to two per each 12-month period. If you have enquiries about the Priority Pass program, contact Priority Pass by visiting the Contact Us page on www.prioritypass.com. For full details on terms and conditions, visit Priority Pass website at prioritypass.com/Conditions-of-use.cfm.
Westpac is the credit provider and credit licensee under National Consumer Credit Laws.
Mastercard® is a registered trademark, and the circles design is a trademark of Mastercard International Incorporated.
® Registered to BPAY Pty Ltd ABN 69 079 137 518
Garmin, the Garmin logo, and the Garmin delta are trademarks of Garmin Ltd. or its subsidiaries and are registered in one or more countries, including the U.S. Garmin Pay is a trademark of Garmin Ltd. or its subsidiaries. Samsung and Samsung Pay are trademarks or registered trademarks of Samsung Electronics Co., Ltd.
Android, Google Pay and Google Play are trademarks of Google Inc.