Upgrade to Altitude Black
Our Altitude Black credit card brings you a competitive, uncapped points earn rate with your preferred rewards program, complimentary insurances3 and other black card benefits.
Special offer for a limited time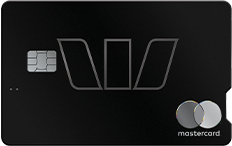 Annual card fee: $199 for the first year (usually $250)~
Annual membership fee: $50 (when you select Altitude Qantas or Altitude Velocity)
Variable purchase rate: 20.49% p.a.
Variable cash advance rate: 21.49% p.a.

Interest free days on purchases: Up to 45
Minimum credit limit: $15,000
Minimum income required: $75,000
Upgrades only, offer not available to existing Altitude Black credit card customers. Exclusions apply.
Choose your rewards program: