SET YOURSELF INTEREST-FREE
Introducing Flex Card – a new kind of card with 0% interest.
Flex Card is a simple, affordable and interest-free card that makes it easy to pay for the unexpected as well as the things you want. And, best of all, it's accepted everywhere – both in-store and online.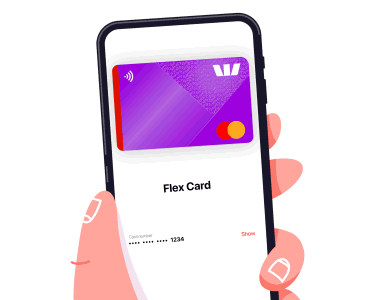 0% interest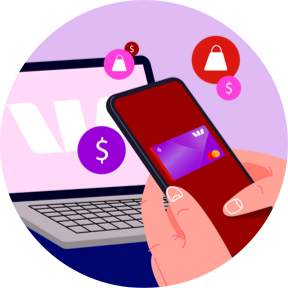 $1,000 credit limit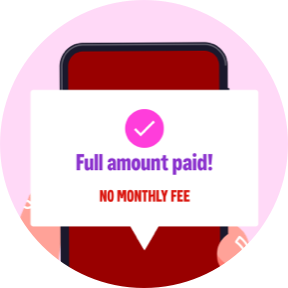 $10 monthly fee, or no outstanding balance, $0 fee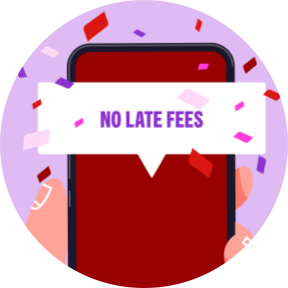 $0 late payment fees
When you'll be charged the monthly fee
Flat $10 fee that will not be charged at the end of the month if you pay your outstanding balance on your previous statement in full by the due date.
Accepted everywhere.
Apply and start spending in minutes.
Choose to repay monthly or twice a month, plus pay back more at any time.
Enjoy fraud protection.
Access to Westpac Extras and Rewards.
Minimum monthly repayment of $40.
Did we mention 0% interest and $0 late payment fees?
Something for the weekend?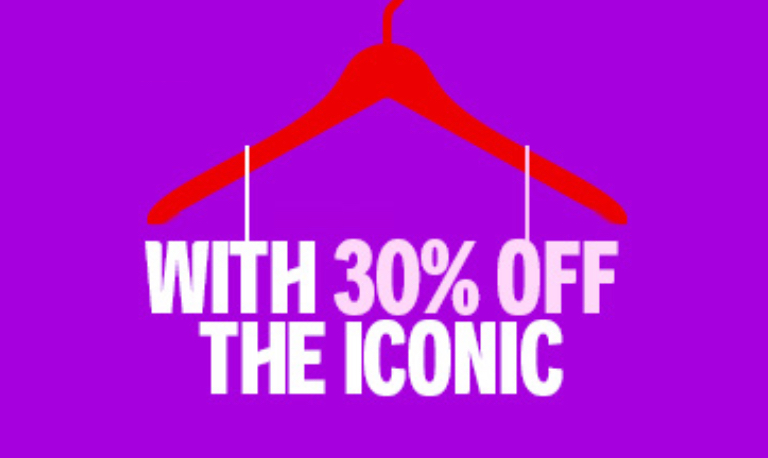 Get 30% off selected items each time you spend $150 or more with your new Flex card at THE ICONIC before 8th February 2022.*
Redeem via the Westpac Rewards and Offers Hub (in your Westpac App).
T&Cs apply*



Keeping your details, account and money safe
Digital CVC
A 3-digit security number (CVC) that refreshes every 24 hours to help keep your details safe.
Fraud Money Back Guarantee
If you didn't contribute to the loss and contact us straight away, you'll be reimbursed for unauthorised transactions.
Westpac Protect™ SMS Code
An optional extra layer of protection to authorise certain transactions.
Westpac Extras & Rewards
With Flex Card you don't need an excuse to reward yourself.
Westpac Extras
Regularly updated cashback offers for in-store and online shopping with some of your favourite brands.
Rewards and Offers Hub
Brings you deals and offers just for being a cardholder. Sign into Online Banking or the Westpac App to explore your offers.
Introducing Westpac Flex card
Before you apply
A few pointers to improve the likelihood your application is approved.
Two valid forms of ID (Australian Driver Licence, Australian passport, Medicare card, Australian birth certificate).
Your online banking account details.
Your mobile phone.
Could this credit card be suitable for you?
It could be if:
You want credit card convenience but don't want to pay interest.
You'll fully repay your balance most months (so you don't pay the $10 monthly fee).
You want a low credit limit.
There may be better options if:
No, these features are not available with Flex Card.
No. The Flex card is only issued to an individual cardholder.
First, check that you've met the Flex Card eligibility criteria. For example, to apply for a Flex Card, you must be over 18 years of age and live in Australia. If you don't meet the relevant eligibility criteria, your application won't be approved.
If your application was not approved, we're unable to specify the exact reason or reverse the decision, unless the reason is a result of your credit bureau history, in which case that would have been specified in the notification you received when the application was declined.
We consider numerous factors as part of our end-to-end assessment process, including but not limited to:
Your credit file
Your income and spending patterns
Your current lending commitments
Other information you have provided as a part of your application journey
Things you should know
Credit criteria, fees and charges apply. Switches or upgrades are unavailable.
Be credit savvy: Before applying, consider the credit limit and check all conditions, fees and charges on your selected card.
Monthly fee waiver: Flex Card has a flat Monthly Fee. The Monthly Fee is charged to your Flex Card Account each month and once it is charged it forms part of your balance. This Monthly Fee will, subject to the Flex Card Terms and Conditions, be waived if you pay off the Closing Balance shown on your previous statement by the payment due date shown on your statement.
*Iconic offer: Valid until 8th February 2022 at 11:59pm. Minimum spend $150. Apply code at checkout. Not to be used in conjunction with any other offer, voucher code or sale items. Full priced items only. Prices are in AUD. Not applicable on THE ICONIC OUTLET. Brand exclusions include items sent separately from a partner brand and Poppy Lissiman, Bras N Things, Oroton, Michael Kors, Stussy, Rag & Bone, Assembly Label, Camilla, P.E Nation, C&M, CAMILLA AND MARC, Common Projects, Veja, Coach, By Charlotte, Lorna Murray, Missoma, Polo Ralph Lauren, Nudie Jeans, RM Williams, Montblanc, Garmin, Samsung, Beats by Dre, Fitbit, Camilla Kids, RipCurl, Mini Rodini, Decjuba Kids, Dyson, Aesop, L'Occitane, The Ordinary, GHD, YSL, Giorgio Armani & Lancome. Conditions apply: www.theiconic.com.au/terms-of-use/#voucher
Read the Apple Pay Terms and Conditions (PDF 79KB) before making a decision and consider if it is right for you. To use Apple Pay you will need an eligible card and a compatible device with a supported operating system. See our Apple Pay FAQs for more information. Apple, the Apple logo, Apple Pay, Apple Watch and iPhone are trademarks of Apple Inc., registered in the U.S. and other countries. App Store is a service mark of Apple Inc.
Mastercard® is a registered trademark, and the circles design is a trademark of Mastercard International Incorporated.