Calculate a term deposit interest rate, then open a new Term Deposit online in minutes or renew your existing Term Deposit in Online Banking.
Offer available to personal customers with deposits from $5,000 to $5,000,000 with interest paid at maturity. Offer available on new term deposits opened from Monday 8th October to Sunday 21st October 2018, inclusive. Terms and conditions apply*.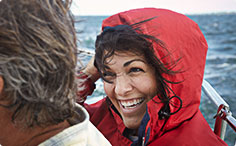 Things you should know
Results are estimates only based on the accuracy of the information provided. The actual amounts may be higher or lower. We cannot predict things that will affect your decision such as movements in interest rates. Any calculation made by you using this calculator is intended as a guide only. This calculator is not intended to be your sole source of information when making a financial decision. You should consider whether you should get independent advice. We are only providing you with factual information and not any advice. Read your product T&Cs before deciding. It's your decision whether this product is right for you.

*Rate is available on deposits from $5,000 to $5,000,000. Personal customers only – not available for business, corporate, institutional or government customers. Special rate will only apply to new Term Deposits and excludes funds rolled over from existing Westpac Term Deposits. Rate applies for a single term. Higher or lower rates may apply for subsequent terms. Rate is not available in conjunction with any bonus interest or other special rates offered by Westpac. You must provide a minimum of 31 days' notice to access funds prior to maturity (except in cases of hardship). If the deposit or any part of it is withdrawn early, an interest rate adjustment will normally apply.
Term Deposits & Farm Management Deposits - Terms and Conditions (PDF 110KB)