You could earn better interest by opening a Westpac Life account
Opening a Westpac Life account makes it easier to reach your savings goals. You could also earn a better interest rate than your eSaver account now that your introductory interest has ended.
Earn up to 0.40% p.a. variable interest rate
0.20% p.a.
Standard variable base rate
0.20% p.a.
Variable bonus rate each month you grow your balance1
Why open a Westpac Life account?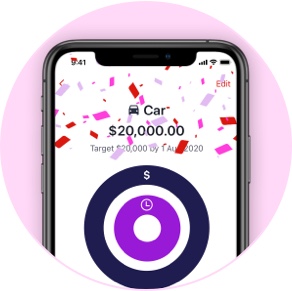 Savings Goals
Set up and track your personalised savings goals3 via Online Banking


Competitive base rate
Enjoy a competitive base rate on your savings

Ongoing bonus interest
You could earn bonus interest each month you grow your balance1
Savings Goals3 is a handy feature of Westpac Life that lets you set up and track personalised savings goals via Online Banking.
With Savings Goals you can keep tabs on your progress and the savings calculations will show you how much to contribute regularly to help you stay on track.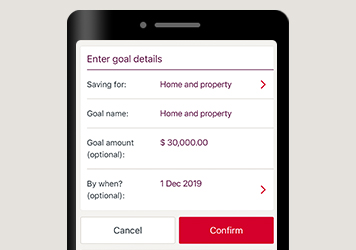 1. Setting up your savings goals

Set up to 6 different goals in the one account! You can change the savings amount, date and category across all of your goals and adjust them at any time.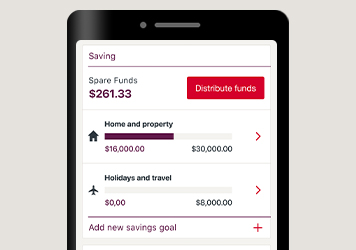 2. Adding to your savings goals

Each time you transfer money into your savings, you can distribute your amount across goals. Make it easier by setting up recurring transfers so the money automatically splits after pay day.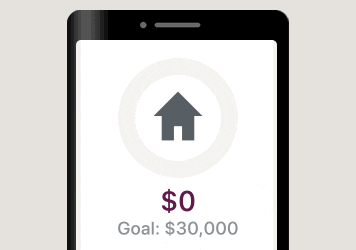 3. Tracking your progress

Tap on each of your savings goals to see how you're doing and how much you should be saving to make it in time.

Westpac Life is great if you want to:
Save for different goals without the hassle of managing multiple accounts
Earn a competitive interest rate even when you don't grow your balance
Do most of your day-to-day banking online
| Standard fees (fees may change) | Amount |
| --- | --- |
| Monthly service fee | $0 |
| Online Banking withdrawal (including Mobile Banking) | $0 |
| Telephone Banking withdrawal (self service) | $0 |
| Telephone Banking withdrawal (staff assisted) | $2.50 |
| Branch staff assisted withdrawal | $2.50 |
| ATM transactions | N/A |
| Account overdrawn fee | N/A |
| Outward dishonour fee | N/A |
| EFTPOS | N/A |
There are no fees for Online Banking or Automated Telephone Banking transfers from a Westpac Life account to a Westpac everyday account held in the name of the account holder or authorised user who is requesting the transfer. To access your money, we recommend you transfer funds to your Westpac everyday account and then make your withdrawal or payment.
Direct debits, periodical payments, BPAY®, Pay Anyone, cheque withdrawals and ATM transactions are not available from a Westpac Life account.
Things you should know
Before making a decision about any of our products or services, please read all the terms and conditions and consider whether the product or service is right for you. Fees and charges apply and may change.
1. Bonus interest: Payable each month that you; make a deposit to the account, ensure the account balance is higher at the end than the beginning of the month, and keep the account balance above $0. For bonus interest qualification, a month is the period from close of business on the last business day of the prior month to close of business on the last business day of the current month.
2. Savings Goals: Both an account holder and an authorised user can use the Savings Goals feature, including to view, add, edit and delete the savings goals on a Westpac Life account.
3. Westpac everyday account: To open a Westpac Life account, customers must hold a Westpac everyday account in the same name and be registered for Online and Phone Banking. Fees and charges may apply on the everyday account.
4.
Safe Online Banking guarantee
: ensures that customers will be reimbursed for any unauthorised transactions provided that the customer has not contributed to the loss and contacted Westpac promptly. Refer to the Westpac
Online Banking Terms and Conditions (PDF 277KB)
for full details, including when a customer will be liable.
5.
Financial Claims Scheme:
payments under the FCS are subject to a limit for each depositor. For more information visit
www.fcs.gov.au
.