Make the most of your eSaver
Top-up your account now to maximise your interest earnings while your intro rate lasts
With unlimited withdrawals, eSaver is as flexible as you need it to be. But if you plan to make the most of your 5 month introductory bonus rate, here's how to get your savings soaring.

How to transfer from another Westpac account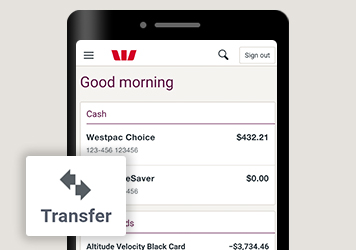 1. Select 'Transfer funds'
You can find 'Transfer funds' from in the Payments menu.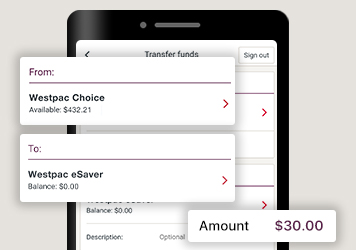 2. Select the account you want to transfer from
Then select your savings account as the account you want to transfer to and enter the amount.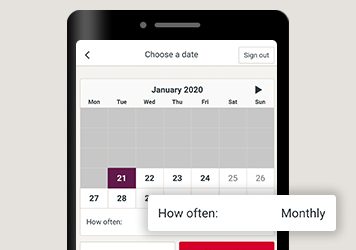 3. Select date/regular transfer
Then select the date you want the money transferred (it'll automatically default to the current date if you want it to happen as soon as possible).
Transferring money from another bank
If you want to transfer money from another bank into your new account, you'll need these account details:
Your BSB number is the first 6 numbers of the 12 digit number
Your account number is the remaining 6 numbers
Account name is the name you used to open the account, in most cases your own name.

Get more from your eSaver account
Things you should know
Online Banking Terms and Conditions (PDF 277KB)
We are only providing you with factual information and not any advice. Read your product T&Cs before deciding. It's your decision whether this product is right for you.
Westpac everyday account: To hold a Westpac eSaver, customers, must hold a Westpac Transaction or savings account in the same name, Fees may apply on the other account.