Westpac partners with Chargefox to support EV affordability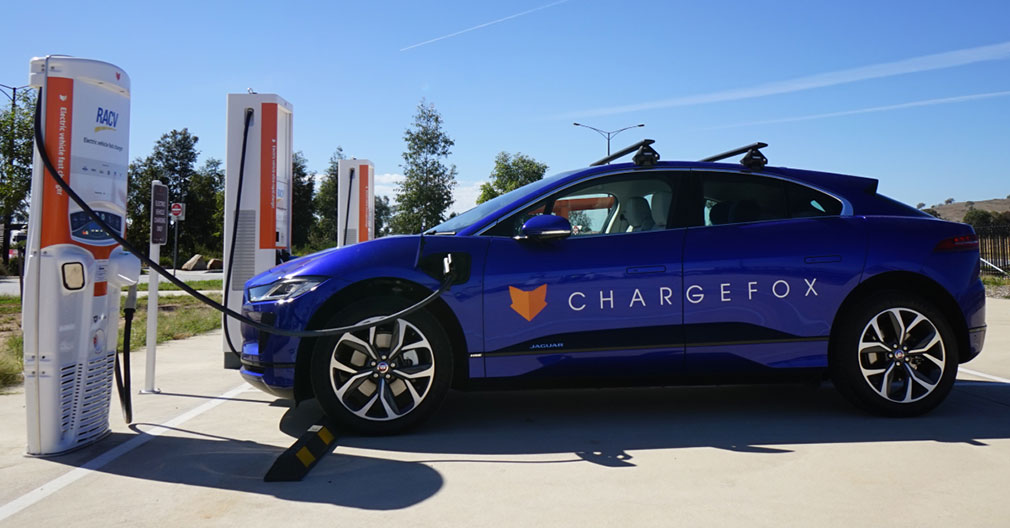 At a time of rising cost of living pressures, Australians can find it a challenge to make greener consumer choices.

Westpac and Chargefox, the operator of Australia's largest electric vehicle charging network, are looking to address that with a partnership to help new EV drivers manage their running costs.

Customers who take out an eligible EV loan with the bank will receive 1,250 kilowatt hours of free public charging over a period of 12 months at more than 1,500 Chargefox stations around the country. That equates to approximately 7,000 kilometres of driving*.

"This partnership shows how smart companies can work together to give people cost-effective mechanisms to electrify their transport needs," says Chargefox CEO John Sullivan in an interview with Wire.

The initiative is part of the bank's broader drive to help customers make the transition to more sustainable consumer choices.

"We know that many people are motivated by saving on fuel when considering making the switch to electric, but they also have concerns about running out of battery on the road," says Steve Rubenstein, Managing Director of Consumer Finance at Westpac.

"We want to help increase access to charging stations and support our customers who want to make the transition."

Last year, Westpac introduced a loan offer specifically for electric and hybrid vehicle purchases. The secured car loan offer gives customers flexibility to cover other expenses for anything from an EV home charger to car software upgrades.

EV uptake in Australia has lagged compared to market leaders in Europe, the US and China, but demand is now growing rapidly.

The number of electric vehicles purchased in Australia jumped by 86 per cent in 2022, and they now make up 3.8 per cent of all new vehicle purchases – up from 2.1 per cent in 2021, according to a February report from industry body the Electric Vehicle Council.

There are now around 5,000 public chargers across the nation, with the number increasing by about 45 per cent in 2022, the report found. Still, the EV Council said more effort was needed to expand the network, particularly outside of the major cities.

Chargefox, which is backed by Australia's mobility clubs RACV, NRMA, RACQ, RAC and RAA, has grown rapidly since being founded in 2017. From an initial roll-out of 21 charging stations spread from Perth to the East Coast, it now has the country's biggest charging network.

Even so, Sullivan says no single charge point operator has the capability to service the country's charging needs.

"The EV market is growing from a small base, but it's now growing exponentially. It's a challenge for us to get in front of all the demand that's emerging," Sullivan says.

It took Chargefox around five years to reach the milestone of providing one million charges, but the company expects to hit two million charges in less than a year, he notes.

"It's going to be a group of organisations, working in partnerships, to build an adequate amount of infrastructure to meet a range of needs across the EV ecosystem."

Sullivan acknowledges that regional locations remain under-served by charging infrastructure, saying that for-profit companies simply can't make them stack up.

"It takes organisations whose interest is the driving public, rather than just trying to make money, to take that challenge on board," he says. For example, NRMA is partnering with the federal government to build 117 fast-charging stations in rural and regional areas, while RAA is building a charging network in South Australia, with support from the state government, that aims to connect more remote locations.

For city-based driving, Sullivan says EVs are now the best option for motorists, noting that the average Australian driver only covers about 38 kms a day.

"There are so many cars on the road that could be replaced easily by an EV, we're not scratching the surface with that number."

Meanwhile, the EV industry is starting to benefit from stronger policy support across state and federal government.

The federal government announced an EV strategy in April, which includes a plan to impose fuel efficiency standards on new cars in a bid to reduce carbon emissions by three million tonnes by 2030. Australia is one of the few developed world countries not to have a fuel efficiency standards regime in place.

"The tide has changed in terms of the approach from government - the investment and policies that have been put in place are a lot more promising," says Chargefox's Sullivan.

To find out more about the offer, visit the Westpac website.

*Based on 17.9 kWh per 100km.