Manage your money and your makeup.
Yes You Can! If you want to look good while you control your coin, you've come to the right place. #beautyofwestpac
Say hello to a different way to pay
It's as easy as the flick of your wrist - and that quick, too! You guessed it; it's all about that tech-savvy, wearable wristband you received when you visited MECCALAND recently. And now it's time to use it. We know, we know, you might need a second to mourn the fact that your favourite beauty festival is over, but don't let it get you down. We're here to show you how to use *Westpac PayWear and look good while you do it.
How?
Created by Australian designer Hayden Cox, this stylish multipurpose PayWear accessory allows you to simply tap and go on the run connecting to your existing Westpac everyday banking account. Super helpful, right?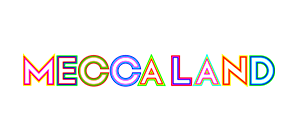 So what is Westpac PayWear?
This clever new designer PayWear accessory is multipurpose and converts from a keychain into a stylish wristband. It needs a Westpac PayWear chip (PayWear Card) to be linked to your Westpac everyday bank account.
It uses the same contactless technology as your Westpac Debit Mastercard®, but gives you the convenience of tapping your wrist or keychain (it converts to either) instead of having to use your debit card or phone to make the same contactless payments. It means your money is with you, even if your phone, debit card or wallet isn't.
How helpful is that! Genius! Plus, it's waterproof and comfortable – making it extra handy for a day at the beach or a work out session. It's also made in part using eco-friendly recycled Nylon Spandex – created from discarded fishing nets found in the ocean.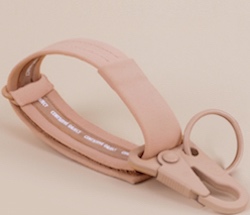 Look out, it's literally 2 easy steps to ensure you can pay and go using nothing but your chip inserted into your new accessory.
Simply insert the chip (PayWear Card) into your complimentary and multipurpose designer PayWear accessory. (Thank you very much MECCALAND!)
Tap it against the contactless card terminals and spend away!
Things you should know
Complimentary Hayden Cox CENSITIVE wearable wristbands are only available from the #WestpacBeautyBank (Westpac Stand) at MECCALAND from the 13 - 16 April 2018 (limit of one per person).
Deposit Accounts for Personal & SMSF customers Terms and Conditions (PDF 1MB) (PDF 614KB)
Westpac Debit Mastercard® Terms and Conditions (PDF 149KB) (PDF 149KB)
Online Banking Terms and Conditions (PDF 288KB) (PDF 288KB)
PayWear Terms and Conditions (PDF 53KB) (PDF 53KB)
*Westpac Paywear: Personal customers only – not available for business, corporate, institutional or government customers.

Eligible customers will receive a complimentary PayWear Essentials Starter Pack within 10 business days of placing a Westpac PayWear Card order via Westpac Live (limit of one complimentary PayWear Essentials starter pack per Westpac PayWear Card order, while stocks last).

This information does not take into account your personal circumstances. Read the Terms and Conditions available at westpac.com.au, including the Westpac PayWear Terms and Conditions for details, including for fees and charges that may apply, before making a decision and consider if it is right for you.
Westpac Debit Mastercard holders: you need to be at least 16 years of age and have an Australian residential address to be eligible for the card.
Mastercard® and the Mastercard brand mark are registered trademarks of Mastercard International Incorporated.

© 2018 Westpac Banking Corporation ABN 33 007 457 141 AFSL and Australian credit licence 233714.