Giving Users access to view cheque and deposit slip images online
As an Administrator, you can decide which Users should have access to view cheque and deposit slip images in Westpac Live.1
To give access to your chosen Users:
1. Hover over Services & Preferences and select User Administration.

2. Select the User you wish to assign access by clicking their name.
3. Select the account you would like the User to view cheque and deposit slip images on. If the account does not appear in the drop-down menu, look in the list below.
4. Click the features link.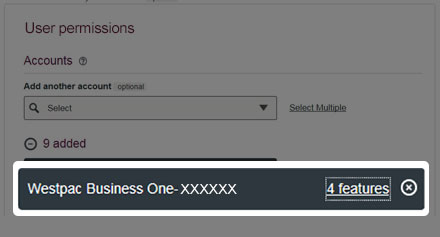 5. Ensure View cheque and voucher images box is ticked. Click Update.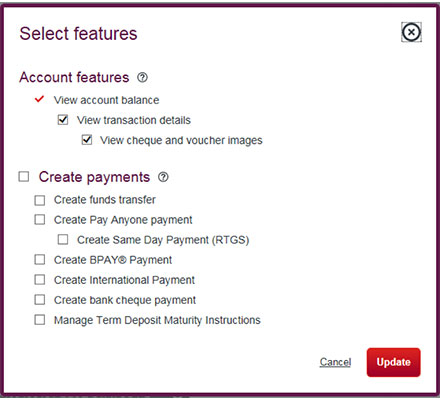 6. Click Save at the bottom of the Edit user access screen.
Things you should know
1. Fees and charges apply.