How to trace an outgoing transaction
Step 1
On the homepage, select the account you are inquiring about.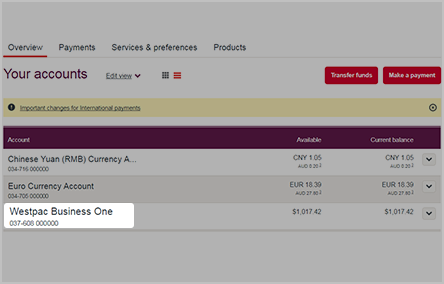 Step 2
In the Account activity section, select the transaction you would like to trace from your transaction list.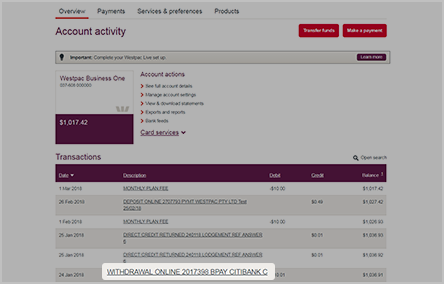 Step 3
In the Transaction detail section, select Trace payment.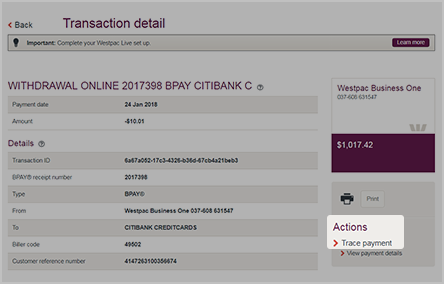 Step 4
Verify the information is correct and select Continue.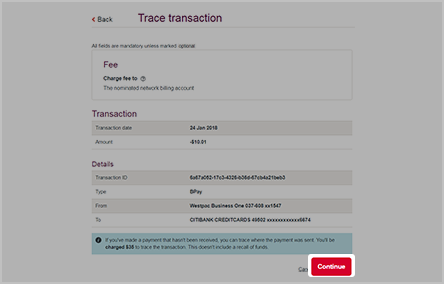 Step 5
Once confirmed, select Trace transaction.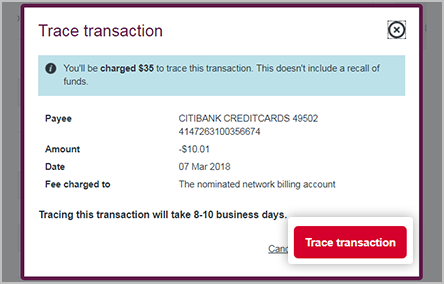 Note:
If you've made a payment that hasn't been received, you can trace where the payment was sent. You'll be charged $35 to trace the transaction. This doesn't include a recall of fund.