How to set the number of approvals for administration tasks
Have up to 4 approvers of administration tasks.
The number of approvers can be changed by the Administrator at any time.
By setting up multiple approvers for administration tasks you are enabling another administrator to check what was requested before the update has been made.
Step by step guide
Click Admin settings and select Permissions and approvals.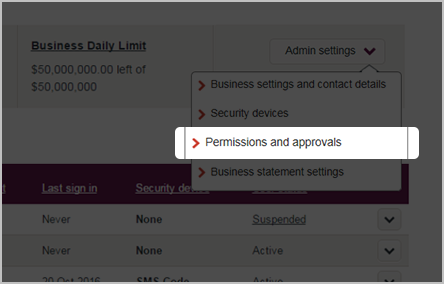 Click the circles to set the number of approvals required for administration tasks. Once all are set, click Save at the bottom of the page.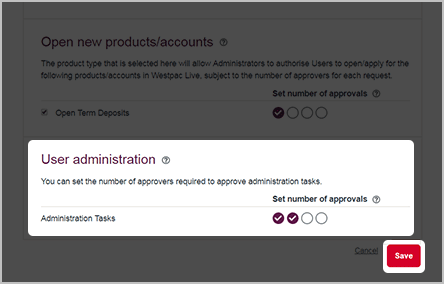 Things you should know
You can have up to 4 approvers for Administration tasks, however if you have less than 4 Administrators in the network then the number of circles visible will match that number e.g. 2 Administrators will mean 2 circles are visible and can be selected.
Administration Tasks to approve are in the Administration Tab on the 'Approvals' page.