How to request spare tokens
As an Administrator, you can request spare tokens for your Business Network.

1. Hover over Administration and click User Administration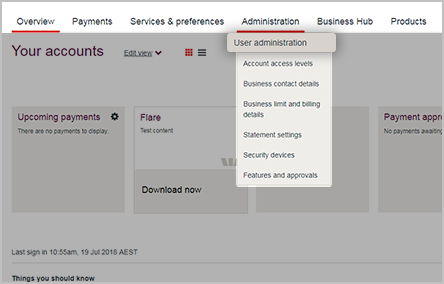 2. Click Admin settings and then Security devices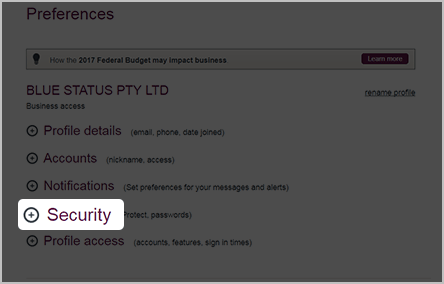 3. Click Request spare tokens


4. Enter the number of spare tokens required and click Submit Order.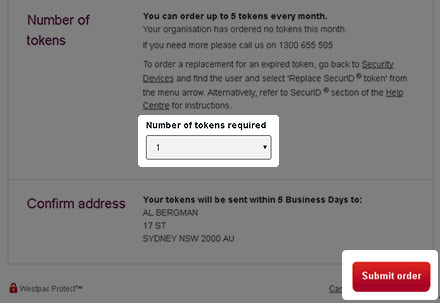 Tip box
An Administrator can order up to 5 spare tokens a month. If more tokens are required you will need to contact Online Banking Help Desk – 1300 655 505.
Status of 'Linked' indicates the Administrator has linked the device. Status of 'Active' means the User has gone in and activated device for use.
Fees may apply for additional and replacement security devices – check the Terms & Conditions on our website.