How to notify Westpac about travelling overseas
Step 1
Hover over Services & preferences and select Services.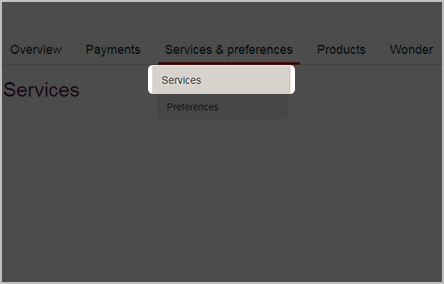 Step 2
Select Notify going overseas under Card services.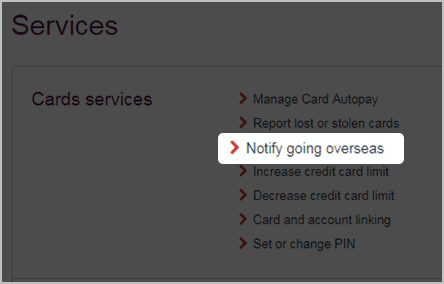 Step 3
Enter travel dates, countries you are travelling to and contact details, then click Notify going overseas.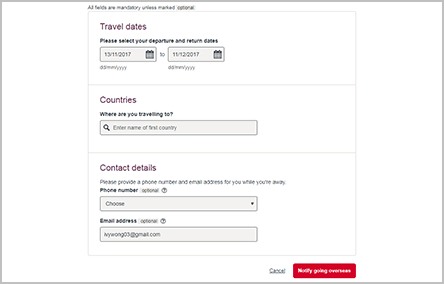 Note:
This will apply to all personal and business Westpac cards except Global Currency Card. A confirmation message will be sent to you via your message inbox.
Up to 10 countries can be added across a maximum of 5 cards.