How to notify Westpac about travelling overseas
To avoid having transactions cancelled while traveling overseas, notify Westpac of your overseas travel plans.

Note: This service is only available for customers who hold a credit or debit card product with Westpac. Find out more about using a credit card overseas.
Step by step guide
Under Cards services, select Notify going overseas.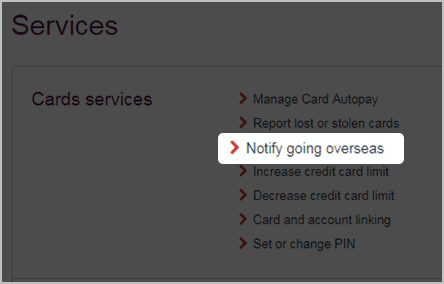 Enter your travel dates, the countries you are traveling to and your contact details. Select Notify going overseas to confirm.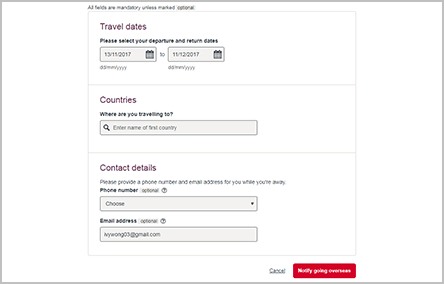 Useful tip
This will apply to all personal and business Westpac cards except Global Currency Card (PDF 227KB). A confirmation message will be sent to you via your message inbox.

Up to 10 countries can be added across a maximum of 5 cards.
Read more