How to make a tax payment using Pay Anyone
Step 1
Navigate to Payments and select the Make a payment.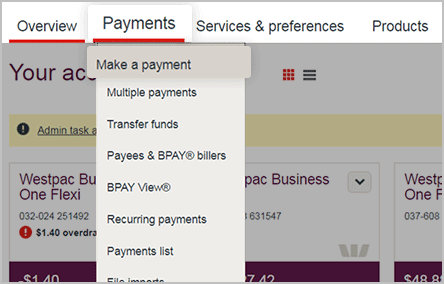 Step 2
In the Pay to section, select 'Select payee or type to search' field, select the pre-filled 'ATO Tax – Pay Anyone' payee. Enter electronic funds transfer (EFT) or payment reference number (PRN).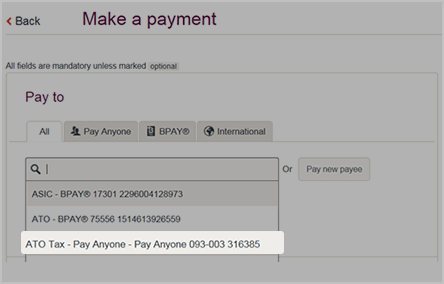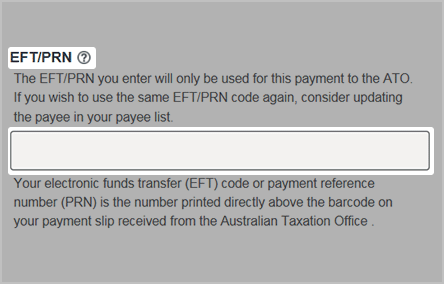 Step 3
In the From section, select From account, enter a Payer name and a description if required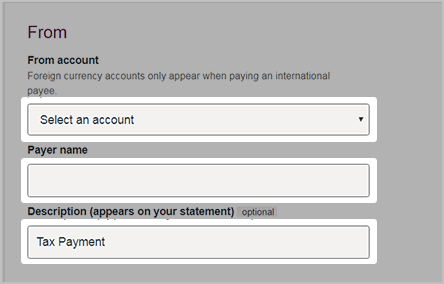 Step 4
In the Payment details section, enter payment amount, payment date and payment frequency.
If Pay once has been selected for payment frequency, continue by selecting Continue.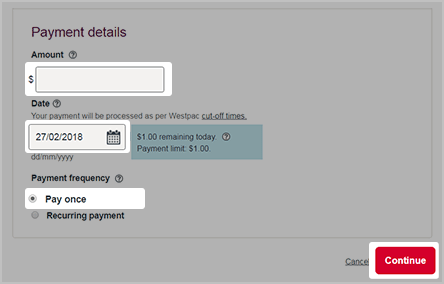 If you select Recurring payment, you'll need to complete, Make this payment and End payments.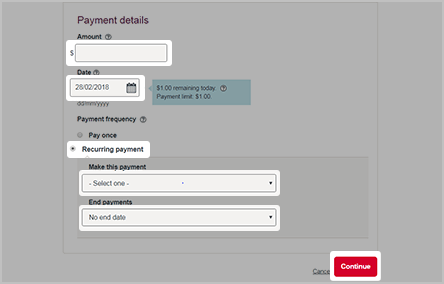 Notes:
For tax payments, you'll need to confirm the EFT code or payment reference number provided to you by the Australian Taxation Office (e.g. in your PAYG Notice of Assessment) before you can process the payment
Tax payments do not form part of your Daily Payment Limit.