How to lock your credit card temporarily
Misplaced your card and hope to find it again, lock it for security.
Once you have locked your card it ill remain locked for 15 days unless you unlock it. After 15 days, the card will unlock automatically.
What should I do after I lock my card?
If you find your card, unlock it online
If you can't find your card you can report it lost or stolen
Let any additional cardholders know they'll also be locked
Change direct debits or scheduled payments
Check for suspicious transactions. If you find any, call 1300 651 089 or +61 2 9293 9270
Select Lock a card temporarily under Card services.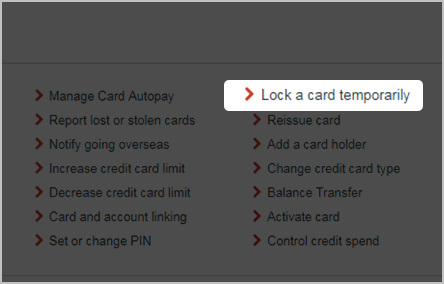 Select the card you want to lock temporarily and click Lock. To unlock the card, click Unlock.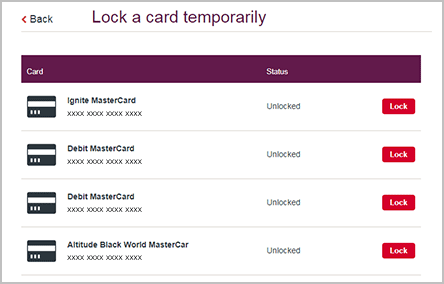 Read more