How to edit payee details
Step 1
Navigate to Payments and select Payees & BPAY billers.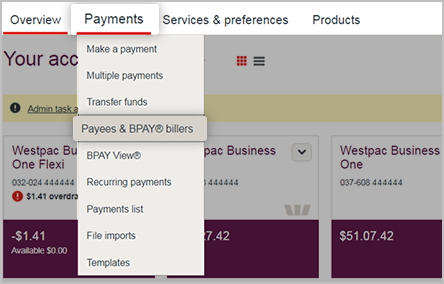 Step 2
Select Edit payee in the drop down menu at the end of the Payee row.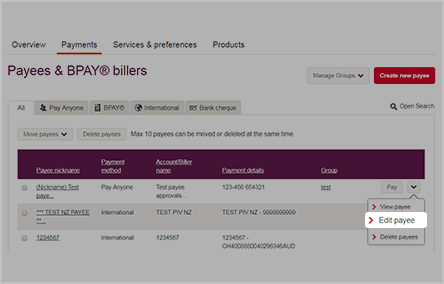 Step 3
Update the required payee details and then select Confirm.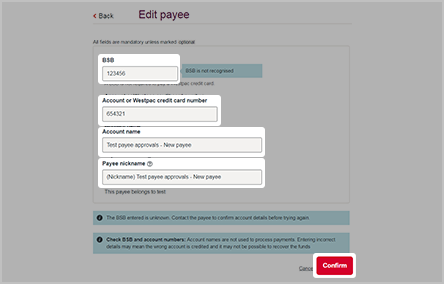 Note:
The Edit payee screen will display different information based on payment type i.e. pay anyone, BPAY, International or Bank cheque
In Business Networks – if the editor isn't an Approver the new Payee will need to be approved before it can be used
The Pay button can be used to quickly transact a payment from this screen.