How to manage, edit or remove existing users
Keep your active users up to date in Westpac Live Online banking.
Manage, edit or remove users who have access to your online banking in Westpac Live.
Step by step guide
When prompted, enter your SMS or token code, then click Authorise.
Your list of Users will be presented on the screen.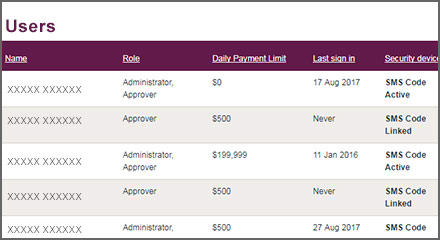 Click on the User's name to manage their details.