How do I conduct a transaction search
Step 1
Navigate to Overview and select Transaction search.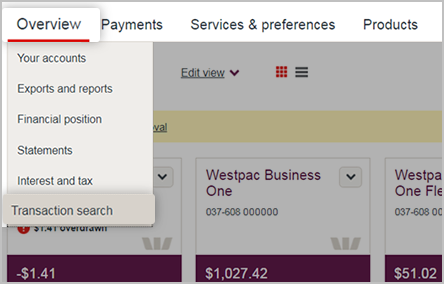 Step 2
In the Transaction search section, select the account/s to search in (you can select up to 5 accounts). Enter criteria for the search in the For section (description, name or number) and select Search.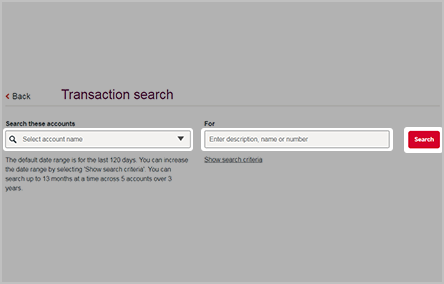 To add additional information, select show search criteria and enter Date range (optional), select Search fields, Type and Amount range. Once completed select Search.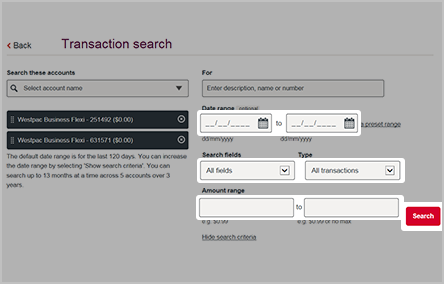 Note:
You can search for a transaction across five accounts at once
The default date range is for the last 120 days. You can increase the date range by selecting 'Show search criteria'. Your date range can't be greater than 13 months.