How to change a user's daily payment limit
A business administrator can change a User's Daily Payment limit in Westpac Live.
Manage your users daily payment limit within Westpac Live.
Step by step guide
Select the User by clicking their name.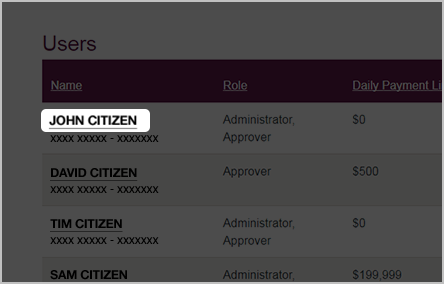 Scroll down to Daily payment limit and update amount. Click Save at the bottom of the Edit User Access screen
Note: this can be done up to the allowable daily limit based on the type of security device allocated to the User.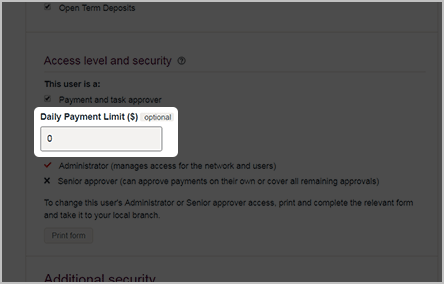 Things you should know
User's Daily Payment Limit
Without Security device (SMS code or Token) - $5000
With SMS code (self managed - Administrator) – $200k
With token (self managed - Administrator) – $20 mil.