Emerging industries
Built for founders
If you're a founder who explores new horizons, invents the future and expects the unexpected, this is the right place for your business needs.
Smart Industry Report
Towards 2030: How emerging industries are reshaping our future economy
Help from a specialist team of bankers
Small is no longer simple. Our team of experienced bankers are there to help you access the right advice, products, and services for your business.

Reeta Dhar

National Head of Emerging Industries

Rekha Panchapakesan

Relationship Lead, NSW

Paul Bynion

Relationship Lead, VIC

Mac Stark

Relationship Lead, QLD

Wayne McCarthy

Relationship Lead, WA
Tailored solutions for scaling up
Successful entrepreneurs obsess about cashflow, and get it right. We provide you with a full range of services to make this easy.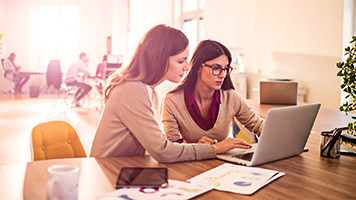 Manage cash and expenses

How we can help:
Understand your business plans and forecasts
Tailor everyday banking facilities - transaction, savings, credit card, foreign exchange
Activate digitally so you may bank online.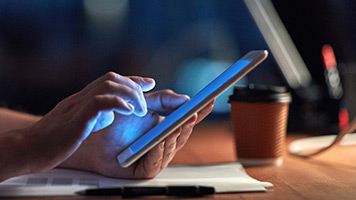 Make and receive payments
How we can help:
Understand the business, financial model and technology platform
Tailor payment solutions to optimise cashflow
Integrate to your platforms.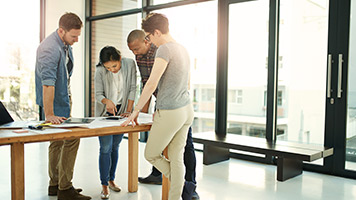 Finance growth
How we can help:
Understand cashflow and financing need
Tailor debt facility
Adapt to changing business needs over time.
Access to community to help you thrive
With the right support, a business can accelerate their growth. Here are a few ways to connect to the broader Westpac community.
Innovation partner
We partner with the best to meet our customers' needs and remain relevant in a changing world.
Principal investments in new businesses to solve strategic challenges, deliver technology capability, and open growth opportunities.
Equity investments in early stage ventures via Reinventure, Westpac's $100m venture capital fund.

Strategic partnerships to create shared value across our products, services, channels or markets.
Businesses of Tomorrow
Businesses of Tomorrow is a program designed to reward and recognise businesses with the drive to shape Australia's future.
Businesses of Tomorrow can be of any size, age or industry. What they all have in common is they lead their field with purpose and vision and they have a desire to succeed.
Events
We invite you to join us at events we run throughout the year. Upcoming events include:
Feb 27: Breakfast with Founders, Funders and Advisors in Sydney. Our first Smart Industry Report identified a number of challenges faced by the start up ecosystem in Australia. We envision this to be the start of a series of discussions on the practical actions for people in the ecosystem. This will also be an opportunity to learn more about how Westpac approaches lending to scale ups. (Event booked out)
Feb 28: International Women's Day lunch in Brisbane. Westpac Commercial Bank will be hosting an International Women's Day lunch with a focus on women in innovation. (Event booked out)

Things you should know
Applications are subject to approval. Credit criteria, fees, charges, terms and conditions apply. Talk to us to find out more.