Emerging industries
Built for founders.
Businesses shaping our future are powered by imagination and driven by technology. They are founded by the bold and the tenacious, and backed by believers. We provide specialist teams and services to help these businesses grow and thrive.
Help from a specialist team of bankers

Small is no longer simple. Our team of experienced bankers are there to help you access the right advice, products, and services for your business.


Rekha Panchapakesan
Relationship Lead
Rekha and her team will be your personal business bankers. They will be your first port of call for help and connect you with the right specialists in the bank.

Brano Plesko
Payments Lead
Brano and his team will tailor payment solutions to your business and help integrate these to your platforms. Their job is to create efficiencies that help set your business apart.

Jamie Organ
Credit Lead
Jamie and his team will tailor debt facilities to support your growth. Their job is to ensure this is based on the strength and sustainability of your cashflows, and meets your requirements.
Tailored services to help your business grow
Successful entrepreneurs obsess about cashflow, and get it right. We provide you with a full range of services to make this easy.
Manage cash and expenses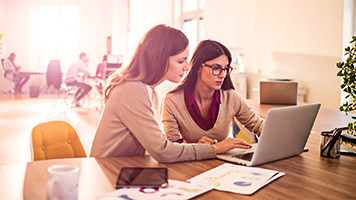 Understand your business plans and forecasts
Tailor everyday banking facilities - transaction, savings, credit card, foreign exchange
Activate digitally so you may bank online.

Make and receive payments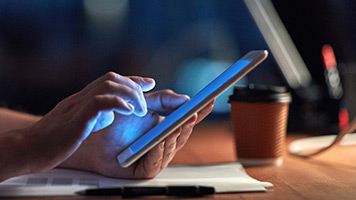 Understand the business, financial model and technology platform
Tailor payment solutions to optimise cashflow
Integrate to your platforms.

Finance growth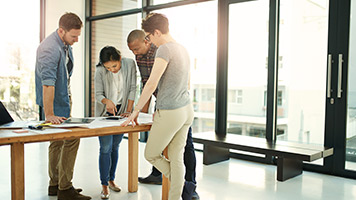 Understand cashflow and financing need
Tailor debt facility
Adapt to changing business needs over time.
Access to community to help you thrive
With the right support, a business can accelerate their growth. Here are a few ways to connect to the broader Westpac community.
Partner
We partner with the best to meet our customers' needs and remain relevant in a changing world.
Principal investments in new businesses to solve strategic challenges, deliver technology capability, and open growth opportunities.
Equity investments in early stage ventures via Reinventure, Westpac's $100m venture capital fund.

Strategic partnerships to create shared value across our products, services, channels or markets.

Businesses of Tomorrow
Businesses of Tomorrow is a program designed to reward and recognise businesses with the drive to shape Australia's future.
Businesses of Tomorrow can be of any size, age or industry. What they all have in common is they lead their field with purpose and vision and they have a desire to succeed.
2018 applications are now open and close Sunday 8 April 2018 AEST. Apply today
Events
We invite you to join us at events we run throughout the year. Events that we have recently hosted include:

May 16: Lunch time panel discussion at Stone and Chalk with industry experts exploring three key themes: Leadership, Funding and Cashflows.
May 29: Evening drinks and discussion at Barangaroo with CharterNet exploring the changing R&D tax landscape, critical disciplines around cashflow management and new banking proposition for scaleups.
Why bank with a 200 year old?
You don't get to be 200 years old by sitting around.
Not when you have had to survive world wars, the gold rush, market crashes, droughts, fires, floods and the Global Financial Crisis.
You build, you test, you learn, you pivot. It takes a whole lot of tenacity and imagination to survive. It is not easy to keep going but when you have a clear sense of purpose, you do – ours is to help.
But there is very little point in only striving to survive. The goal is to thrive, and that is impossible to do on your own. Everyone needs a tribe and tribes need each other.
For the past 200 years, Australian businesses and entrepreneurs have been part of our tribe.
Our story is not different to the story of Australia. We are Australia's first bank and oldest company, and we are committed to help Australian businesses and entrepreneurs grow stronger.
It's why we are here.


Things you should know
Applications are subject to approval. Credit criteria, fees, charges, terms and conditions apply. Talk to us to find out more.