Altitude Business Platinum Mastercard®
Uncapped rewards points & complimentary platinum insurance cover
Our current offers
Credit criteria and conditions apply.
Earn 80,000 bonus Altitude Points when you spend $3,000 on eligible purchases on your new Altitude Business Platinum Mastercard within 90 days from card approval1.


$0 annual card fee for the first year (usually $200)2.

4.99% p.a. for 12 months on balance transfers3 requested at card application.

For new cards approved by 26th February 2020. Exclusions apply.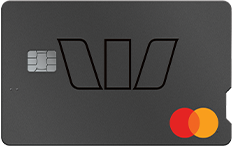 Uncapped points
There is no limit to the number of Altitude Points you can earn each statement cycle when using your Altitude Business Platinum Mastercard.


Platinum concierge
Like your own personal assistant, get access to emergency assistance 24/7 worldwide. To contact Westpac Concierge call 1300 859 100.
Complimentary insurance4

Travel knowing that you, your family, your business and your possessions may be covered against injury, loss, theft or damage in accordance with the policy (conditions, limits and exclusions apply).

Frequent flyer options
Fly your own way with even greater choice of airlines with access to flight points from a range of world carriers, including Qantas.
Earn Altitude Points
With Altitude Business Platinum Mastercard, use your Altitude Points per $1 spent on eligible transactions you can redeem a great range of rewards, for you or your business.
Altitude Points earned per $1 spent on eligible business purchases:
Mastercard (overseas merchants): 2
Mastercard (Australian merchants): 1

Government payments: 0.5
Redeem Altitude Points
Business rewards
Redeem your Altitude Points (minimum 3,000) for a wide range of rewards including:
Business rewards including office furniture and technology
Travel
Flights
Merchandise
Dollars into superannuation with BT Super for Life
Gift vouchers.
Flight rewards
Use your Altitude Points to redeem frequent flyer points in 6 different frequent flyer programs:
Qantas Frequent Flyer
Virgin Australia's Velocity
Malaysia Airline's Enrich
Air New Zealand Airpoints
Singapore Airlines KrisFlyer
Cathay Pacific AsiaMiles.
Check altituderewards.com.au for participating updates, special promotions and to find out more.
Receive a range of complimentary platinum insurance covers as part of Altitude Business Platinum Mastercard.

Travel
Overseas Travel insurance (includes your spouse and certain dependent children) for up to 6 months - when overseas return tickets are purchases on your credit card before you leave
Transit Accident insurance - protection against specified accidental death or injury when sustained while riding as a passenger in a plane, bus, train or ferry.
Purchase related insurance
Purchase Security insurance - cover of up to $5,000 for up to 4 months against specified loss, theft or damage to business items or personal goods purchased anywhere in the world using your credit card
Extended Warranty insurance - beyond the expressed Australian warranty on business items (by up to 3 months) and personal goods (by up to 24 months) when using your credit card
Account holder's Guaranteed Pricing Scheme cover - use your credit card to purchase business items or personal goods up to $350 anywhere in Australia and if you're the account holder of the Altitude Business Platinum credit card, you're guaranteed the best price on the Australian market for that product or model where the price difference is greater than $75.
Business-related insurance
Account holder's Unauthorised Transaction insurance - receive automatic protection (up to $20,000 per cardholder and $150,000 per account holder) against unauthorised transactions made by cardholders in a 12 month period (if you are the principal and the account holder of the card)
Account holder's Business Inconvenience insurance - cover for up to $10,000 a year if the account holder's business premises are invaded during normal business hours, and up to $10,500 for recruitment expenses incurred for replacement of a cardholder unable to continue their employment.

Fees

Amount

Annual card fee

$200

Current online promotion: $0 annual card fee for the first year when you apply and are approved between 28th November 2019 and 26th February 2020. New cards only.

Foreign transaction fee
A Foreign Transaction Fee is payable as a percentage of the Australian dollar value of any Foreign Transaction:

Transactions in foreign currency
Transactions in Australian dollars and the merchant or financial institution accepting the card is located overseas:

Note: It may not always be clear to you that the Merchant or entity processing the transaction is located outside Australia.

Cash advances / withdrawal fee
An administrative charge of 2% of the value of the transaction will apply to each cash advance made on your card account, where your account has a negative (debit) balance after the transaction has been posted to it. A minimum charge of $2.50 and a maximum charge of $150 will apply.

Where your account has a positive (credit) balance after the transaction has been posted to it, only a charge of $2.50 will apply.

These charges will appear on your credit card statement directly below the relevant cash advance.

Missing payment charge

$15 may be payable each statement cycle that the whole of the minimum monthly payment is not paid by the statement due date.

If charged, the missed payment charge will be debited to your account.

Over the limit fee

$15 may be debited from your Platinum credit card account every time you exceed your credit limit during a statement cycle.

It is debited from your account in that statement cycle, on or after the day(s) your credit limit is exceeded. This fee may also be charged whenever your account is over limit at the commencement of a statement cycle.

Duplicate statement fee

$2 may be debited from your Platinum credit card account if you, or an additional cardholder, order a copy of a statement that has already been issued for your account.

This fee is debited from your account on or after the day you order the duplicate statement.
| Transaction | Interest rates |
| --- | --- |
| Purchases | 20.24% (variable) |
| Cash advances | 20.74% (variable) |
Information needed
Income, employment & financial commitment details
Your accountant's details (optional)
What to expect
10 mins (5 mins for existing customers)
Save and return within 14 days
Instant response
Complete transfer of your card balance.
Who can apply?
18+ years old
Australian permanent resident
Earn a minimum $30,000 per annum
For business or investment purposes.
Things you should know
Annual card fee: For Altitude Business Platinum Mastercard and Altitude Business Gold Mastercard credit cards, the annual card fee covers all cards associated with the product. For BusinessChoice Rewards Platinum Mastercard and BusinessChoice Everyday Mastercard credit cards, an annual card fee is payable for each card associated with the facility.
Earning and redeeming Altitude reward points: You can earn and redeem Altitude rewards points as set out in the Altitude Business Rewards Terms and Conditions (PDF 2MB). You do not receive points if your card account is in arrears for 2 consecutive statement cycles and in other circumstances. Altitude reward points do not expire while you remain an Altitude card holder. You must be a member of the relevant frequent flyer program to redeem Altitude points for frequent flyer points. The terms and conditions of the relevant frequent flyer programs also apply. A joining fee may apply for these frequent flyer programs. Availability of award flights may be limited.
Mastercard is a registered trademark, and the circles design and tap & go are trademarks of Mastercard International Incorporated.