Altitude Business card changes
The Altitude Business Mastercard® and Altitude Business Mastercard Gold card to be replaced by the Altitude Business Gold Visa card.
From 30 April 2017, we'll be phasing out the Altitude Business Mastercard and the Altitude Business Gold Mastercard. This means that your current Mastercard and American Express® cards will be replaced with the Altitude Business Gold Visa and American Express cards, if you have one. All terms, fees, charges, interest rates and your PIN will remain unchanged.
All cardholders can continue to use their card(s) as normal until 30 April 2017.
Customers should now have received their replacement card which was sent to them in the mail in February 2017.
If you haven't received your replacement card, or have any questions, please call us on 132 032 or visit a branch.

Please note that the account number and the BPAY® payment details will change after activation of the replacement card or 30 April 2017 whichever happens first.
Two cards linked to one account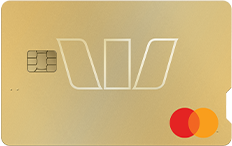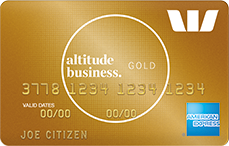 Benefits of the Altitude Business Gold cards
All the reward points flexibility of the Altitude program, plus the peace of mind of complimentary purchase protection and a range of other insurance covers.
With Altitude Business Gold, you receive two cards - an Altitude Business Gold Visa and an Altitude Business Gold American Express®.

Points earned per $1 spent on eligible transactions
2 Altitude Points with Altitude Business Gold American Express Card
1 Altitude Point using Altitude Business Gold Visa
0.5 Altitude Points on government payments with Altitude Business Gold cards
Complimentary insurance
Travel knowing that you, your family, your business and your possessions are covered against injury, loss, theft or damage in accordance with the policy (conditions, limits and exclusions apply).
Up to 45 days interest free on purchases
Up to 45 interest free days on purchases when you pay off your closing balance in full by the due date shown on your statement each month.
Easy tax reporting.
Make tax reporting easy by exporting your transactions into MYOB and BAS with ease. You can also download your transactions into excel to make analysis of your business transactions easy (check the terms and conditions before deciding).
Safe and sound transactions.
Enjoy the peace of mind that comes with Westpac Added Online Security.
Contactless technology.
For a fast and convenient payment option for purchases under $100 - simply hold your contactless card against the terminal wherever you see the contactless symbol or your card logo - no need to enter a PIN or sign (where available).
Points cap applies.
For each statement cycle a points cap of 20,000 points applies when using either or both credit cards. Bonus points do not count towards the points cap.
Frequently Asked Questions
Things you should know
World Mastercard®, Mastercard® and the Mastercard brand mark are registered trademarks, and PayPass is a trademark of Mastercard International Incorporated.
American Express® is a registered trademark of American Express. The Westpac American Express Card is issued by Westpac Banking Corporation pursuant to a license from American Express.
BPAY® is a registered trademark of BPAY Pty Ltd ABN 69 079 137 518.