Unsecured Business Overdraft
Apply online for an overdraft to support your cash flow, it's fast and simple for existing Westpac customers.
Benefits for your business
Revolving line of credit available whenever you need it
Relieve cash flow gaps between payments
Extra funds to cover business expenses
Fast unsecured business overdraft at a glance
Borrow
$5k - $75k
Monthly line fee1
1.50% p.a. of total limit
Variable rate
10.21% p.a.2
Lending establishment fee
$250
Customer is: ​

a business entity domiciled in Australia; or​
an individual 18 years and above or strata corporation domiciled in Australia and requires the funding for business or investment purposes other than investment in residential property.​

Customer is an existing business customer.
Your business must also:
Hold a Westpac business transaction account in the same name that you will use to apply
Have traded for at least 12 months with a valid ABN or ACN
Be registered for GST
Turnover more than $75K annually
Operating as a sole trader or a sole director company (where the sole director is also the sole company secretary). For company borrowers, the sole director must supply a director's guarantee
Have less than $1m in business lending with Westpac
Have ATO payments, loan repayments and employee entitlements (including super) up to date.
If you're a Westpac customer with conditional approval, applying is simple. All you need to do is sign into Online Banking.
Not sure if you have conditional approval? Sign into Online Banking and check the Overview tab or the business products menu, if you have conditional approval, it will be shown there.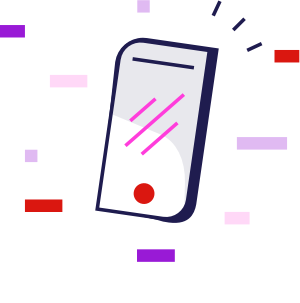 Fast application process

1. Get prepared
Make sure you check the eligibility and how to apply criteria. If you don't meet the criteria, your application won't progress.
2. Get started
Simply sign into Online Banking, tell us how much you need and what you're planning to use the overdraft for.
3. Receive conditional approval
Once you submit your application, it usually takes a few minutes for you to receive conditional approval. If you're conditionally approved, you'll receive an email to electronically sign your loan contract. You'll also receive important information about your overdraft.
4. Start using your overdraft
Your overdraft will appear in your Online Banking ready for you to use. It typically takes one business day of you signing and returning the contract for the funds to appear.
The difference between a secured and unsecured overdraft
Having a business overdraft can help smooth out the peaks and troughs of business finances and cash flow. Having a clear understanding of the difference between secured and unsecured overdrafts could save your business money in the long run.
Things you should know
Credit criteria, fees, charges, terms and conditions apply. Director's guarantee may be required.
1. Charged at the beginning of the month. Other fees may apply.

2. You'll only be charged interest on the money you've used (calculated daily and charged monthly).