Proud partner of Invictus Games Sydney 2018
Helping veterans make their next move
Westpac is proud to sponsor the Invictus Games Sydney 2018 to help shine a light on the employment challenges faced by veterans right across Australia.
Westpac Veteran Initiative
Veterans bring unique expertise to the corporate world and Westpac is committed to helping veterans transfer these skills to unlock new career opportunities.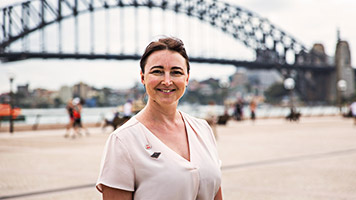 Invictus Games Sydney 2018
An international sporting event for wounded, injured and ill veteran and active service personnel, the Invictus Games highlights the power of sport to inspire recovery, support rehabilitation and generate a wider understanding of and respect for those who serve their country.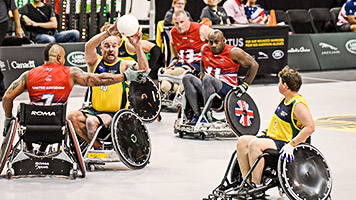 Australian Army Veteran & Inclusion & Diversity Consultant, Westpac Group

Rachel is a member of Westpac's dedicated internal employee action group, comprising of veterans, reservists and partners of current serving ADF members and helps to mentor and support new starters commencing their careers at Westpac.

"Having transitioned from my role as Electronic Warfare Operator in the Army into banking at Westpac Group, an industry in which I had no experience, I understand the value in transferrable skills."
Curtis McGrath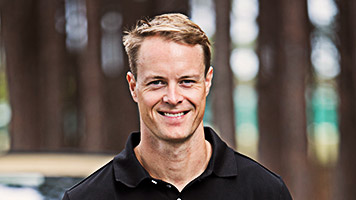 Australian Army Veteran, Invictus Games and Paralympic gold medalist and captain of Australian team at Invictus Games Toronto 2017

Curtis pathway to Invictus Games and Paralympic gold began in 2012 when he stepped on an Improvised Explosive Device (IED) whilst serving with the Australian Defence Force in Afghanistan, which resulted in the loss of both legs below the knee.

Showing incredible strength of mind and courage, Curtis instructed his fellow soldiers, how to apply the lifesaving tourniquets and administer the correct morphine doses. It was then, 20 minutes after the bomb had gone off that he famously told them that they would see him in the paralympics. True to his word, Curtis fulfilled that promise and won gold at the Rio Paralympic Games in 2016.

"As Westpac's ambassador for Invictus Games Sydney 2018, I want to ensure a lasting legacy and shine a light on these issues beyond the Games, in the hope more employers will recognise the value in our transferable skills."