Meet Penny
Penny is a fun interactive digital piggybank that teaches kids how to save.
How Penny works
Transfer money to your child's Bump account, shake Penny and she will tell your child how much they have been paid and show their growing account balance. Interact with Penny by speaking to her, shaking her or tapping her screen. Penny allows you to set savings goals for your child and play fun, educational games.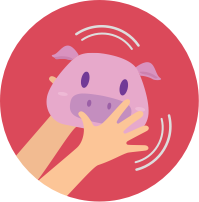 Shake Penny to see your balance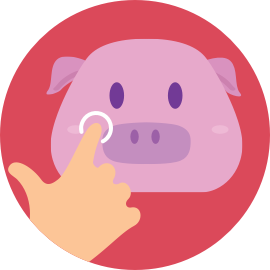 Tap Penny's face to speak to her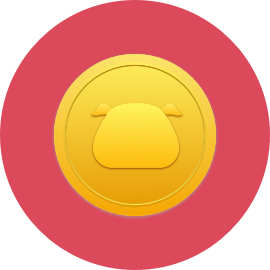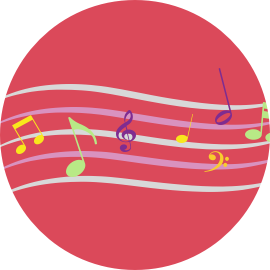 Steps to set up
To turn on Penny - click the button on the bottom of her foot.
When you first turn on Penny, you will need to connect her to your WiFi and your Bump account.
Follow the prompts on Penny's screen to select your WiFi and enter your WiFi password.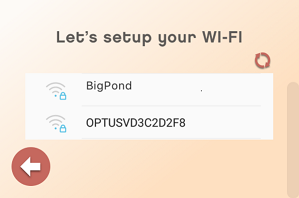 Shake Penny and she will tell you how much money you have.
You can also ask Penny to tell you the balance of your Bump account by touching Penny's face on the screen, wait until she is listening and then say "What is my balance?" or "How much in my savings?"
If you have had some money transferred to your Bump account, you will see the list of payments. Skip through the payments to see your balance.
Setting a savings goal will help teach your child the value of saving.
To set a savings goal, follow the prompts at the initial setup, or go to the settings using the arrow tab on the right hand side of any screen. Your child may like to save for a skateboard, a game or even a bike, the possibilities are endless. Add your child's saving goal on this screen, then add the amount they will need to save to meet their goal.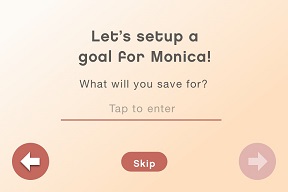 Penny listens and responds to your voice.
Touch the pig face on the screen to wake her up and get her listening. When you see the below page you will know she is listening. Ask her a question or give her an instruction, such as "what is my balance?" or "let's play a game". Test her out and see what Penny responds to. Penny won't have an answer for everything, but she may surprise you!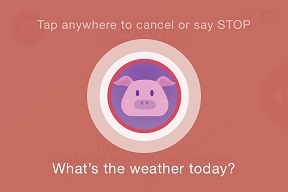 Check Your Recent Payments
History will show the last 5 transactions.
You can see any new payments when you check your balance, but if you would like to see the recent payments again, you can go to the settings menu and select - History.

Check Your Savings Goal Progress
Penny will show the progress towards your savings goal.
To check your savings goal - say "savings goal", or select "Goal" from the settings menu.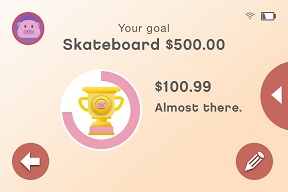 Penny has many fun games to play.
Ask penny to "play games" or select "Play" from the settings tab to see the games she can play. Try asking Penny to play these games -
"Tell me a joke"
"Play music"
"Tell me a story"
"Animal noises"